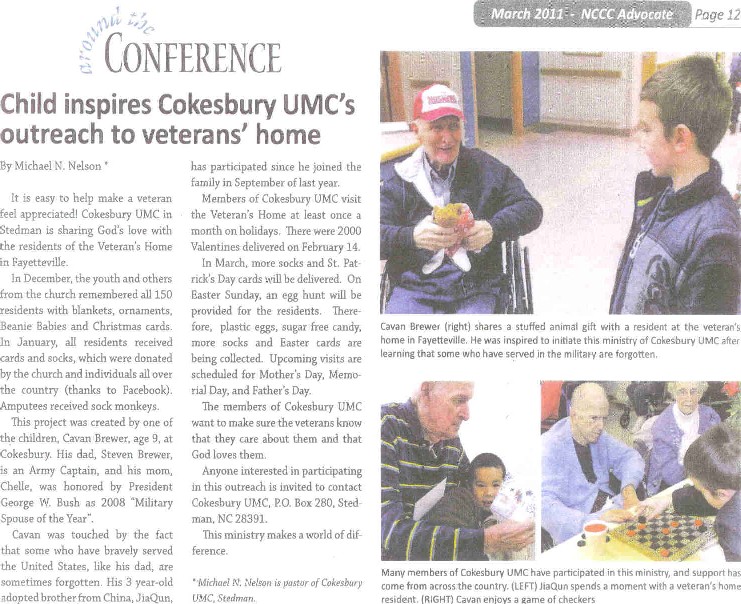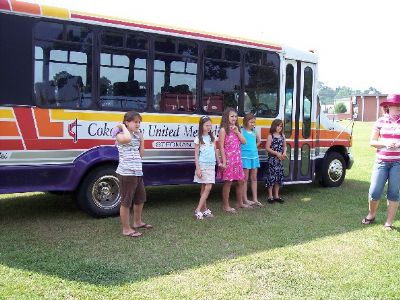 Jesus said, "Let the children come to me,
and do not hinder them;
for such belongs the Kingdom of Heaven."
Matthew 19:14
We welcome you and the youngest members of your family to Cokesbury United Methodist Church!

The nursery is located next to the church office to assist you by caring for your children from ages birth through 3 years. A nursery volunteer will greet you and your family, and assist you in getting your child settled. Please be sure to alert the staff to any allergies that your child may have, as snacks are often served. If you child is an infant, please be sure to leave diapers, bottles, etc., that your baby may need.
Cokesbury is dedicated to the safety and well-being of your child. All volunteers who work with children have been trained, have had their backgrounds checked, and follow United Methodist Church Safe Sanctuary guidelines.
Children are considered a valuable asset at Cokesbury. In addition to our Sunday School at 9:45 each Sunday, we have a weeknight program for all age groups each Wednesday evening from 6:15-7:30 which includes crafts, music and Bible stories. Our leaders are competent people who excel in sowing the seeds of God's word and modeling the Christian life to our children.

We look forward to getting to know your and your family and caring for you child as you worship at Cokesbury UMC.
There is a place for you
--and your children--
at Cokesbury UMC!
Click Here
for more information about Charles Albright, our new Youth Minister.